Design the future of fintech with a career at IMTC
IMTC prides itself on being an innovative, collaborative, and future-focused place to work, dedicated to transforming fixed income investment management and shaping the future of fintech.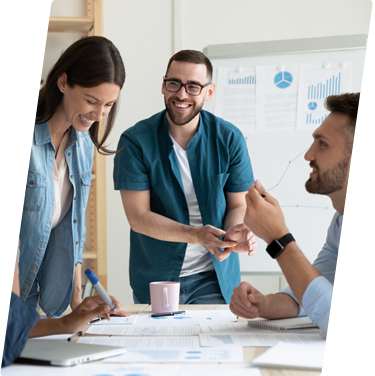 IMTC is a team driven by success
We are driven by strong values and a desire to constantly be at the forefront of technology. Although the tech is critical to our success, we believe our team is our most important asset. At IMTC you will:
Impact the future of investing across asset and wealth management.
Experience a strong culture that prioritizes hard work and a friendly team atmosphere.
Grow your career with a results-oriented and thriving startup company.
Work culture inspired by company values
IMTC is an exciting, fast-paced environment that always puts our clients first. We value diversity and inclusion, creating a culture that prioritizes belonging, and promoting unique and innovative ideas. Our management team leads by example, embedding all of the core values into every part of our culture:
Implicit trust
Whether you're an intern or the CEO, your opinion is important. We trust our team completely and encourage everyone to make their voice heard, to challenge norms, and to bring new fresh ideas to the table.
Extreme ownership
As a team comprised of self-starters, we do what it takes to succeed. We hold each other accountable while supporting and motivating one another at the same time.
Stay curious
An entrepreneurial spirit and thirst for knowledge are core to who we are. We strive to continually improve ourselves and each other and seek smart ways to solve novel problems.
Impact. Purpose. Fulfillment.
We believe every employee should understand the value of what they bring to the business, to feel proud at the end of a good day's work, and to understand their contribution in helping our clients achieve their goals.
Get rewarded for hard work
We're a work hard, play hard company, and believe you deserve to be rewarded for your entrepreneurial spirit. When you work for IMTC, you get:
Competitive compensation 
Comprehensive health care and 401k benefits
Ample vacation days and paid time off
Support for personal growth and development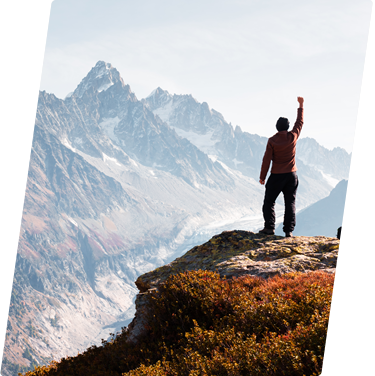 We believe the best ideas are informed by varied experiences and backgrounds. New and different perspectives make for stronger, more versatile solutions. IMTC is committed to strengthening our product through diversity of thought and out-of-the-box approaches. True innovation considers as many points of view as possible, and we want to hear yours!
Are you driven, confident, and comfortable operating in a challenging work environment? Get in touch to find out about our current opportunities.
Ensuring equal employment opportunities for all employees
IMTC is committed to ensuring equal employment opportunities for all employees, including qualified employment applicants. The company strives to maintain an environment free of discrimination based on race, color, religion, gender, national origin, ancestry, age, disability, genetic information, military or veteran status, marital status, sexual orientation, gender identity, citizenship, or any other protected category or characteristics as defined by federal, state, or local laws.
This equal employment opportunity policy applies to all employment practices, including but not limited to recruiting, hiring, advertising, promotion, transfer, reductions in force, social and recreational programs, training, employee development, compensation and fringe benefits, discipline, and termination.