World class service to support your team
Our consultative approach to client support ensures your processes are continuously improving and that you can focus on refining investment decisions, not technology.
IMTC has developed a sophisticated and intuitive platform that has drastically improved our efficiencies and access to data. But above all, IMTC provides unparalleled customer service. Their team is proactive, attentive, and responsive, always taking the time to listen to my questions and following up when they say they will.
– Grant G, Fixed Income Portfolio Manager, Regional Bank
Expertise dedicated to empowering your success
Post implementation, we partner with you to ensure our solution consistently delivers results that benefit you and your clients.
Ongoing training for your team to maximize the evolving benefits the platform and quickly onboard new team members.
Training delivered by subject matter experts familiar with the fixed income investment lifecycle and able to understand and improve your pain points and workflows.
Feedback that is embedded into the product roadmap
We encourage open communication and feedback on a regular basis as we prioritize client development requests and build our product roadmap aligned to your needs. Additionally, you'll reap the benefits of the input we receive from other leading fixed income managers.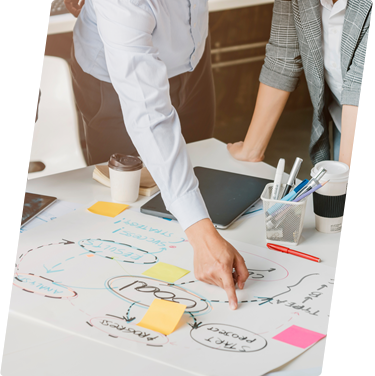 Cloud-based solution enables you to onboard and scale with ease
As your team grows, make technology the easy part of onboarding. Get new users up and running immediately with our cloud-based solution. The deep-linking technology allows you to seamlessly collaborate in-person and remotely when optimizing trade allocations, building buy-lists and more. As your firm grows, you can easily add functionality without disturbing existing workflows using our modular approach to products.
Explore all products in our front- to back-office solution