We deliver the technology.
You deliver the returns.
Transform and modernize your investment process with a results-driven investment management system. 
Increase capacity and make more precise decisions at scale
It's difficult to outperform the market when time is lost managing portfolios ineffectively, particularly when:
Key portfolio data needed to take action is inaccurate or exists in different systems.
Bandwidth to make granular, accurate decisions across client portfolios is limited.
Analytics and insights needed to identify risks and opportunities are hard to obtain.
IMTC's investment management platform streamlines workflows to help generate alpha
Enhance investment decisions
Gain visibility to make more informed investment decisions and better allocate trades across hundreds of portfolios.
Manage portfolios proactively
Identify investment opportunities and reduce cash drag in customized portfolio strategies to unlock greater value for your clients.
Mitigate risk
Ensure adherence to compliance guidelines and investment targets to minimize risks for your clients and your business.
Invest efficiently
Save time in your investment process by consolidating insights and creating cross-team alignment to eliminate unproductive processes.
Experience a holistic and seamless fixed income investment process
Gain the visibility to make more informed investment decisions and mitigate risk.
Run user-defined, rule-based allocation protocols ranging from pro-rata to highly nuanced waterfall methodologies 
Mockup potential trades in our what-if analysis tool to easily view pre- and post-trade impacts on analytics and compliance 
Analyze risk and exposures with interest rate shock analysis and top-line and constituent level benchmark analytics integrated throughout the platform  
Obtain real-time insight into cash holdings, compliance, market data, and advanced fixed income analytics all on one integrated platform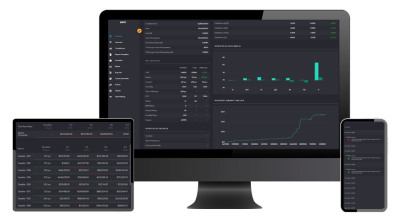 Save time to manage portfolios more proactively and offer customized investment strategies
Assign portfolio targets to ensure alignment across investment strategies
Optimize hundreds of portfolios simultaneously to generate CUSIP-level buy and sell recommendations that account for targets, restrictions, and investment objectives across each account
Create customized portfolio reports that display critical, client-specific information in real time
Streamline your investment workflows with our end-to-end platform that automates manual processes giving you time to develop bespoke solutions for clients
Explore all features on IMTC
Improving Capacity to Allocate Trades | Journey to Modernization Webinar
Want to learn how IMTC helps your firm to outperform?
When you explore if IMTC is the right solution for your firm, our team takes a consultative approach to address your pain points. To get started, we will:
Assess your needs to determine if our value meets them.
Demonstrate solutions that address your pain points and support your workflows.
Dive deeper into your needs to provide a report on opportunities for optimization.
Discuss partnership opportunities.