We deliver the technology.
You deliver the returns.
Make faster, more accurate decisions across fixed income portfolios with IMTC's investment management system.
Implement optimal investment ideas, faster
Complex pre- and post-trade workflows often result in missed opportunities and at worst, mistakes. Bond investors all too often struggle with outdated, legacy technology due to its:
Lack of liquidity and data visibility
Siloed systems and workflows
Manual processes
Personalize outcomes for clients based on your investment preferences
Enhance investment decisions
Make more informed decisions and allocate trades across hundreds of portfolios, simultaneously.
Manage portfolios proactively
Identify investment opportunities and reduce cash drag in customized, tax-efficient portfolio strategies.
Mitigate risk
Adhere to compliance guidelines and investment targets pre-trade, while reducing errors, to minimize risks for your clients.
Invest efficiently
Save time on managing SMAs, delivering models, maintaining bond ladders, and providing direct/custom indexing.
An optimizer and portfolio management system unlike any other
Embed investment preferences into powerful decision-support tools on a cutting-edge, cloud-based platform.
Optimization: Align your portfolio management preferences to actionable outcomes with IMTC's proprietary, flexible portfolio optimization engine
Allocation: Run user-defined, rule-based allocation protocols ranging from pro-rata to highly nuanced waterfall methodologies
Pre-trade compliance: Codify compliance rules, investment targets, and IPS to embed in all investment decisions pre-trade
Dashboards: Identify needs across accounts at the start of day with portfolio-level filtering on any data fields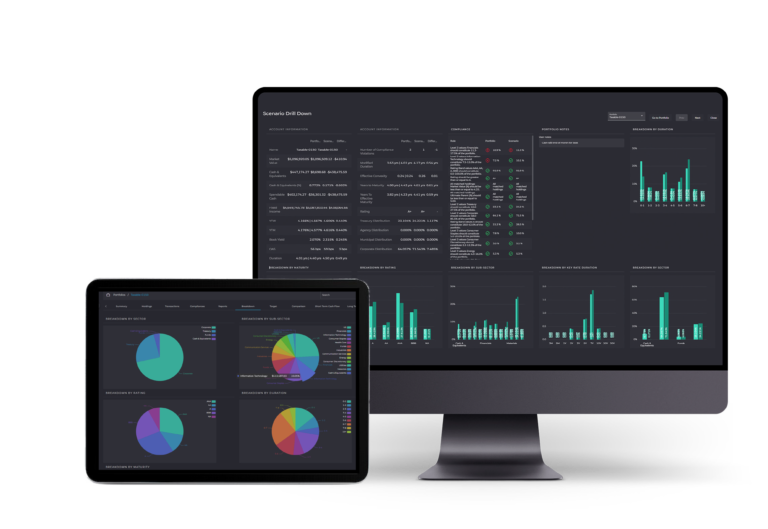 Simplify workflows and manage investments across hundreds of accounts simultaneously.
Invest excess cash or raise cash
Tax-loss harvest
Construct & rebalance portfolios
Create generic orders, generate swaps & find matchers
Shift strategy or generate new proposal
Direct & custom indexing
LDI investing
Project & manage cashflows
Allocate new & secondary issues equitably
Explore all features on IMTC
Want to learn how IMTC helps your firm to outperform?
When you explore if IMTC is the right solution for your firm, our team takes a consultative approach to address your pain points. To get started, we will:
Assess your needs to determine if our value meets them.
Demonstrate solutions that address your pain points and support your workflows.
Dive deeper into your needs to provide a report on opportunities for optimization.
Discuss partnership opportunities.