Fixed Income Order Management System
Rethink trading workflows with IMTC's end-to-end investment management system, delivering fully integrated order management to transition from idea generation to execution with ease.
Manage portfolios & orders in one system
Develop exceptionally efficient investment workflows that streamline processes, eliminating time lost from switching and reconciling between systems.
Deliver portfolio construction and optimization with the ability to promote orders directly to the trade blotter.
Ensure order compliance with investment guidelines built into the entire investment process.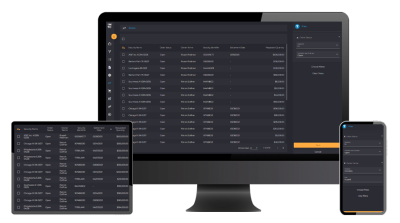 Integrate with execution platforms
Gain real-time visibility into trade execution with integrations into execution platforms, enabling straight-through-processing you can rely on.
Leverage both existing and bespoke integrations into multiple data sources and platforms to eliminate manual data transfers, minimizing the risk of error.
Collaborate on blocked orders
Enrich communication on proposed trades across the investment team to achieve best execution with real-time visibility into orders.
Aggregate orders across the investment team in the trade blotter and equitably allocate across multiple portfolios.
Improve trading precision with visibility into blocked orders and the ability to add custom instructions and notes to orders.
Designate permissioned roles for submitting orders in order to ensure the right authorization.
Assess impact of trades in real-time
Improve accuracy and speed of managing portfolios with trade insights updated in the system immediately while still protecting against account overdrafts.
Evaluate the impact of promoted orders on portfolios as trades are executed and see executed trades updated in portfolios intraday.
Unlock liquidity and access live quotes
Execute trades with confidence and find liquidity in a fragmented market with real-time pricing.
Achieve best execution with access to live pricing integrated into your trading process.
Improve your valuations with predictive pricing that supports investment decisions with confidence.
Want to learn how IMTC helps your firm to outperform?
When you explore if IMTC is the right solution for your firm, our team takes a consultative approach to address your pain points. To get started, we will:
Assess your needs to determine if our value meets them.
Demonstrate solutions that address your pain points and support your workflows.
Dive deeper into your needs to provide a report on opportunities for optimization.
Discuss partnership opportunities.