Last week, members of our business development and product teams attended the Fixed Income Leaders Summit (FILS) held in Barcelona and joined hundreds of the industry's top traders and portfolio managers for discussions on the investment landscape.
"FILS Barcelona convened industry giants and emerging innovators alike. Technology vendors like IMTC (formerly CBXmarket) spotlighted buy-side solutions and sparked dialogue about the evolving financial landscape," said WBR Corporate, which produces the summit series.
Featured on a panel as part of FILS' portfolio management and strategy track, IMTC's Head of Sales and Product, Russell Feldman, discussed some of the biggest pain points facing asset managers today. Joining Raphael Stern, Invesco's Head of ETF Portfolio Management for EMEA, and Alex Sturc, CEO of GoalsFirst and the former Head of ESG Portfolio Investment at PIMCO, the trio tackled the panel's titular question: How can you ensure you have the right systems and strategy in place to speed up operational workflows while providing detailed and insightful analytics?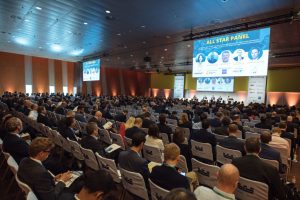 "Latency is a major frustration. One feature that makes IMTC's solution unique is our cloud-native platform, which offers scalability with limited amounts of lag time," Feldman said, adding that interoperability is crucial for workflow efficiency.
Feldman also highlighted the benefits that IMTC offers as a "technology first" company. Rather than launching as a spinoff from a financial institution or a bank, our team's background—where computer scientists and trained rocket scientists sit side by side—differentiates us from our peers and enables us to approach solving the industry's problems with unique insights. Ultimately, being a "tech first" company affords us an advantage as we aim to solve inefficient and time-intensive workflows and help our clients generate alpha.