Volatility gripped markets as the Coronavirus further spread to the US and Europe. It was a record setting week with global bond yields the lowest ever in history. The Fed's emergency decision to cut rates by 50bps sent the US 10 year Treasury yield below 0.70%. Prices for safe haven assets such as govies and gold continued to increase as investors hideout. Meanwhile, corporate bonds spreads increased dramatically as participants demanded more yield to own risk assets. Oil prices plummeted on the back of a disagreement between OPEC and Russia on production targets and lower projected global growth. The key question remains, what is the market pricing in at these levels given the recent moves in equities and yields? James Bullard, Fed board member, opined on this Friday that "markets seem to be pricing in the very worst outcome here and I'm not sure that's warranted." Given the recent market volatility and market fragility it looks like investors would disagree.
The sectors most impacted from this COVID-19 pandemic have expanded from transportation, leisure, and energy to now include banking, as profitability will be challenged at these lower yields. Following the surprise cut, markets believe lower yields are here to stay for the foreseeable future. In addition, investors believe the Fed will cut another 50 bps, half of which coming at their March 18th meeting and the other half over the coming months. The debate about Powell cutting the Fed Funds target to below zero continues but most expect another round of quantitative easing (QE) prior to this happening.
Two positives did emerge for the consumer last week as rates and oil continue to fall leading to a further decline in mortgage re-financing costs and lower gasoline prices at the pump. These are welcome boosts that will help offset at least some of the expected lost hours worked as activity slowdowns.
No doubt the market's focus will be on the pace of Coronavirus infections. As testing continues to expand, more cases will likely be discovered. The key driver of risk assets will be mortality rates, the number of people infected and any new information on how it spreads or can be contained.
Key market events this week include the ECB meeting on Thursday, where we will hear from Christine Lagarde on potential measures to fight the risks around a recessionary slowdown across Europe. On the data front the US will release the latest CPI figures on Wednesday. In addition, we also have a 10 year auction where we will witness the lowest US 10 yield issuance in history. The re-opening is expected around 0.55% yield and is more than 1% below February's last auction of 1.62%.
Lastly, a 2014 study by researchers at NYU identified 3,000 types of bacteria on dollar bills due to how widely and frequently they change hands. This likely explains why US dollars coming from overseas are now being quarantined before being redeployed domestically. Is there anywhere this virus won't touch?
MTD Returns as of EOD Friday 03/06/20
US Barclays Agg               +1.88%, 1.37% yield, -56 bps excess returns
US Barclays Corp             +1.96%, 2.22% yield, -332 bps excess returns
UST 10yr                           0.77% yield, -39 bps
S&P 500 2,9724, -10.08%
DJIA 25,868, -10.4%
OIL (WTI) $41.31, -7.71%
Gold 1,671, +6.65%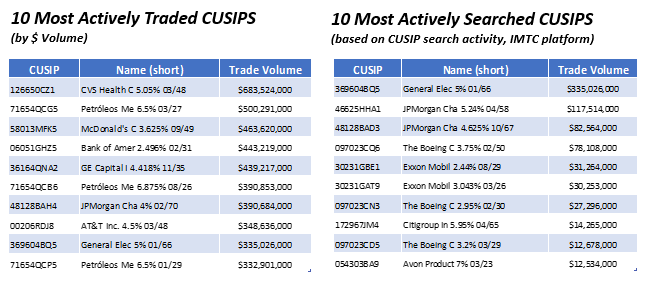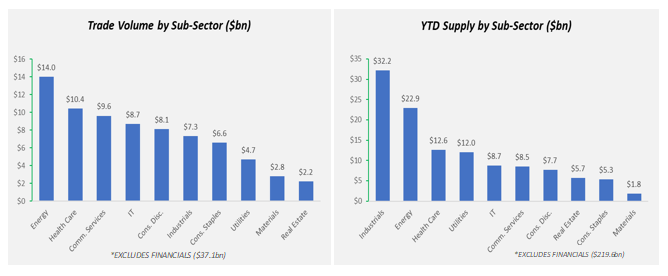 This paper is intended for information and discussion purposes only. The information contained in this publication is derived from data obtained from sources believed by IMTC to be reliable and is given in good faith, but no guarantees are made by IMTC with regard to the accuracy, completeness, or suitability of the information presented. Nothing within this paper should be relied upon as investment advice, and nothing within shall confer rights or remedies upon, you or any of your employees, creditors, holders of securities or other equity holders or any other person. Any opinions expressed reflect the current judgment of the authors of this paper and do not necessarily represent the opinion of IMTC. IMTC expressly disclaims all representations and warranties, express, implied, statutory or otherwise, whatsoever, including, but not limited to: (i) warranties of merchantability, fitness for a particular purpose, suitability, usage, title, or noninfringement; (ii) that the contents of this white paper are free from error; and (iii) that such contents will not infringe third-party rights. The information contained within this paper is the intellectual property of IMTC and any further dissemination of this paper should attribute rights to IMTC and include this disclaimer.