Ensure compliance with increased control and visibility
One of IMTC's unique differentiators are the embedded compliance rules in the platform's decision support tools; these provide portfolio managers enhanced control in keeping portfolios in line with specific strategy, targets, and portfolio guidelines. By expanding the types of fields that can be turned into a compliance rule, PMs can align investment preferences even closer to actionable outcomes. Additionally, adding filters to compliance rules enables managers to act on out-of-line portfolios even faster.
Now, with expanded compliance functionality, you can:
Designate compliance rules by sleeve and set target allocation percent rules
Create new compliance rules on the following fields: Pre-Refunded, 144a, Rank / Subordination, Country, and Currency
Use compliance dashboard to filter by compliance rules, providing additional visibility into accounts that need action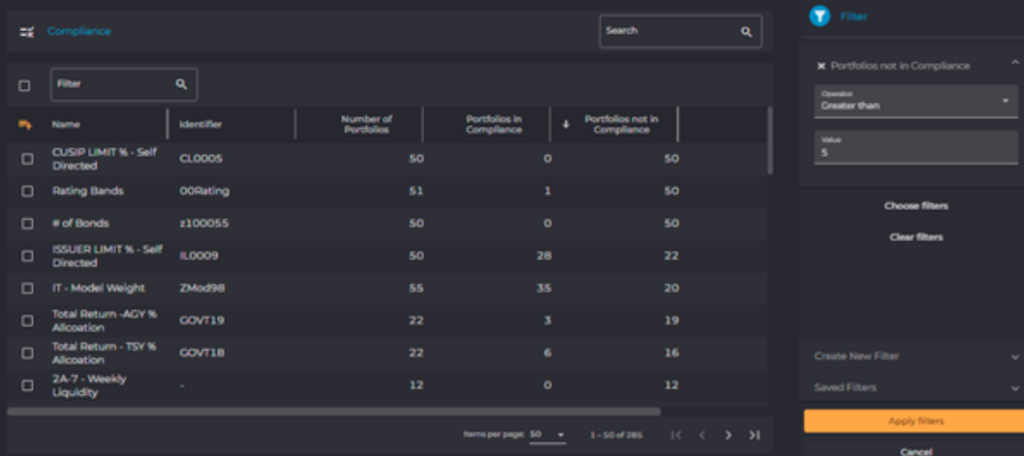 Manage segmented portfolios more effectively with greater transparency and flexibility
Including 'Other Assets' (Non-Fixed Income positions) as they relate to your Fixed Income target allocations is critical when making investment decisions. Now, managers can view a complete picture of all assets within their fixed income management platform. Additionally, sector sleeve management has never been more streamlined: the platform's custom target allocations pair with customizable rules that can measure exposures within multiple segments. Asset targets and rules can be imported through integrations, manual imports on the fly, or standardized files into IMTC's data agnostic API.
With this latest update, IMTC has created more precise ways to distribute assets within portfolios, granting wealth managers greater visibility and control over how to manage sleeves within a portfolio.
Now, using IMTC's target allocation fields, you can:
Set target allocations for each sleeve: municipals, corporates, Treasuries, and agencies
View more granular metrics on other assets, including fixed income target and fixed income cash allowances
Import and manage high-level metrics for non-fixed income assets
Use your sector sleeve constraints across platform modules, including optimization, scenario analysis, and compliance to make more informed decisions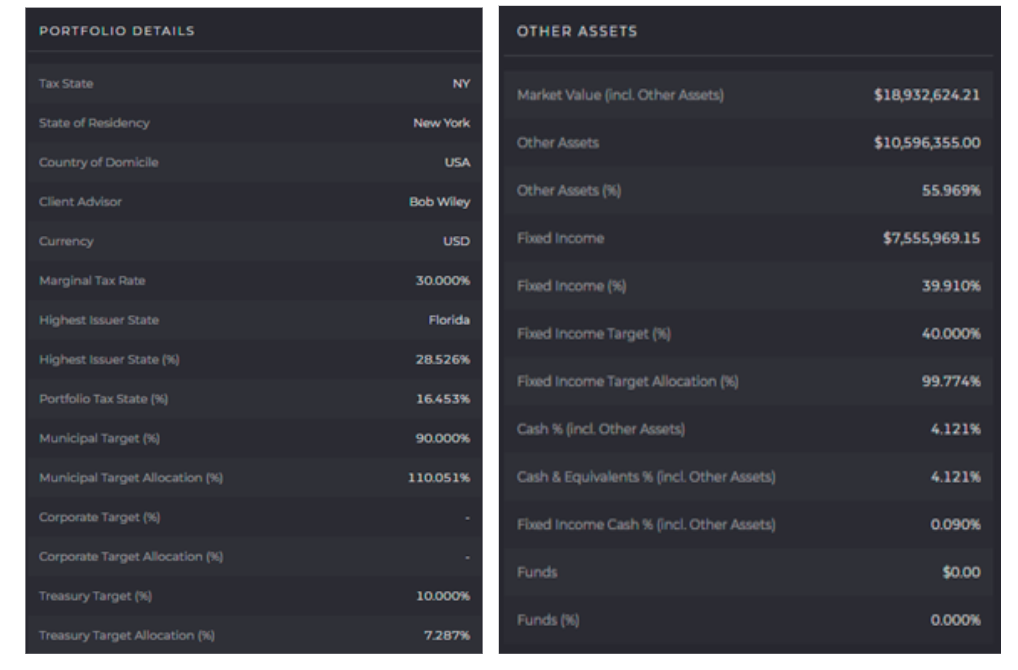 Visualize cash flows across present and future states
Often, it is difficult for asset managers to quickly visualize present and future states of portfolio cash flows, especially when incorporating ad hoc cash requests. This can make decision-making challenging and inaccurate.
IMTC's new Short-term and Long-Term Cashflow tools help overcome this by supporting a reconciliation process to record and acknowledge when a cashflow happens, versus when it is expected. These features lay the foundation for future platform enhancements to bring greater utility and awareness around cash flows in general.
Using new cash flow tools, you can:
Add ad hoc cash flows (contributions or withdrawals) to portfolios, then instantly visualize their impact
Make faster, more accurate decisions with a detailed asset summary and compliance rules that instantly incorporate expected inflows and outflows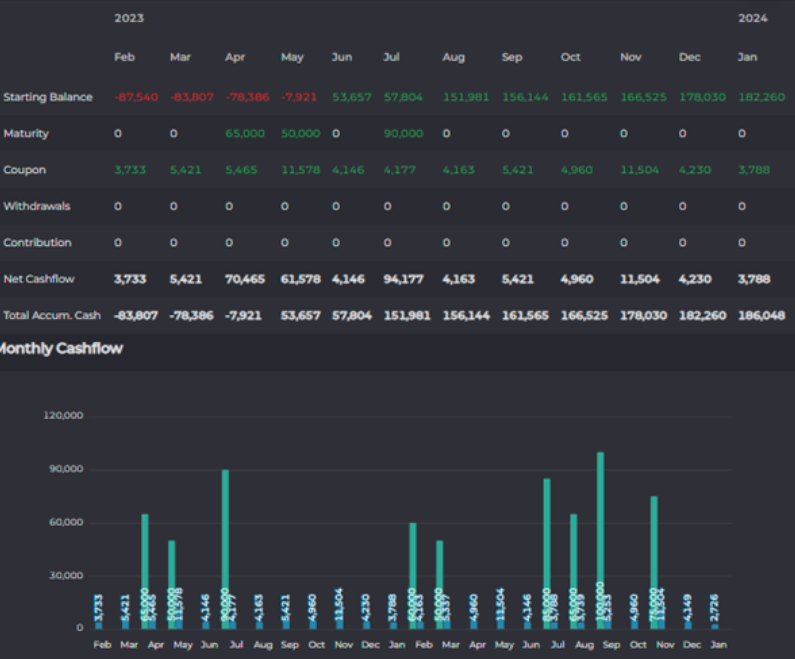 For information on IMTC's investment management platform, please contact info@imtc.com or reach out to our team.


This paper is intended for information and discussion purposes only. The information contained in this publication is derived from data obtained from sources believed by IMTC to be reliable and is given in good faith, but no guarantees are made by IMTC with regard to the accuracy, completeness, or suitability of the information presented. Nothing within this paper should be relied upon as investment advice, and nothing within shall confer rights or remedies upon, you or any of your employees, creditors, holders of securities or other equity holders or any other person. Any opinions expressed reflect the current judgment of the authors of this paper and do not necessarily represent the opinion of IMTC. IMTC expressly disclaims all representations and warranties, express, implied, statutory or otherwise, whatsoever, including, but not limited to: (i) warranties of merchantability, fitness for a particular purpose, suitability, usage, title, or noninfringement; (ii) that the contents of this white paper are free from error; and (iii) that such contents will not infringe third-party rights. The information contained within this paper is the intellectual property of IMTC and any further dissemination of this paper should attribute rights to
IMTC
and include this disclaimer. Photo by Scott Webb from Pexels.